Are you too a trucker? But not very compliant? Well, that could cause a problem. Have you ever thought of the basic safety and compliance needs that you are expected to meet?
Take a look at the following mistakes that truckers often do not worry about but could potentially land them in trouble.
1. WORKING ABOVE 14 HOURS ON DUTY
The maximum length of time a driver can be on duty is a crucial component of driving restrictions. The FMCSA's Hours of Service (HOS) regulations provide that a [property-carrying] driver may only operate a motor vehicle for a period of 14 straight hours after reporting to work after a break of 10 straight. Without first taking 10 straight hours off from work, the motorist is not allowed to drive after the 14-consecutive-hour window has passed. Driving after 14 hours on duty is deemed an hours of service violation and a serious violation of section 395.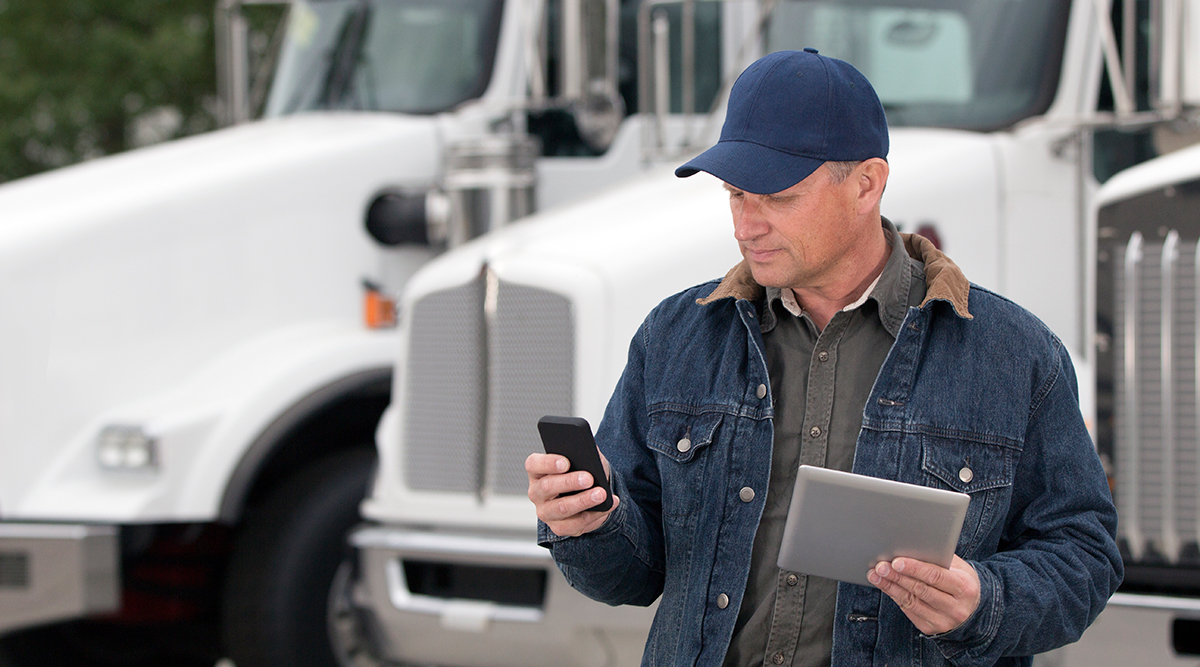 2. DRIVING FOR 60–70 HOURS EVERY DAY FOR 7–8 DAYS
According to the legislation, a driver cannot operate a vehicle after working 60 hours in a row for a carrier that doesn't run every day of the week. Or, for carriers that do run every day of the week, 70 hours of duty in eight straight days. In the event that the driver misses 34 or more consecutive hours of work, the 7/8 consecutive day period might be reopened. Commercial motor vehicle drivers can resume their cycle if they fully comprehend the 34-hour restart requirement, 60-hour/7-day, and 70-hour/8-day limits. 
3. NOT MAINTAINING DAILY LOGS
It is mandatory for truckers to maintain daily log. And, not maintaining the log properly would be a legal offence.
 The following details must be included in the time records:
When the driver arrives for work each day

How long the driver is on duty each day overall

The time each day that the driver is let out from duty

the duration of the previous seven days as defined under Section 395
4. MAINTAINING FALSE LOGS
One of the top three most frequent driving infractions discovered during the yearly International Roadcheck is the falsification of logs. 14.7% of drivers had their licenses suspended in 2021 as a result of false log books. A serious offense with a severity weight of 7 is falsifying logs.
5. MISCLASSIFIED LICENSE
Another offense that happens more frequently than most people realize is having the incorrect class license.
Having the incorrect class of license was the second most common motorist infraction during the International Roadcheck 2021, representing 565 infractions, or 19.5% of driving infractions.
Different kinds of driver's licenses exist:
Class A CDL: Drivers who operate any combination of cars or commercial motor vehicle (CMV) with a gross combined weight rating (GVWR) of 26,001 pounds or more are obliged to have it. If the towed car weighs more than 10,000 pounds.
Class B CDL: It is necessary to drive a CMV with a GVWR of 26,0001 pounds or greater or pull a car that weighs little more than 10,000 pounds.
Class C CDL: It is necessary to drive a CMV that is intended to carry 16, including the driver. Alternatively, to carry hazardous items as outlined by federal law.

Perhaps these are just a few of safety and compliance requirements to be met. However, only a few are met.